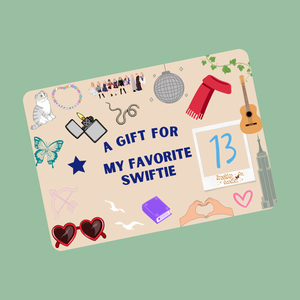 Swiftie E-Gift Card
Not sure what your bestie's favorite scent is? Get them the BEST gift and let them choose!
   • Our gift cards never expire or lose their value. 
   • Gift cards cannot be returned or exchanged & do not    qualify for discounts. 
   • When you purchase a gift card, you'll receive an email with an automatic generated code for the amount of your E- Gift card. Forward the email with the code to the intended recipient so they can redeem & enjoy their gift!